About us
A fixture of Downtown Wooster for over 30 years, Books In Stock offers more than 85,000 used and rare books in a clean, bright, and organized store.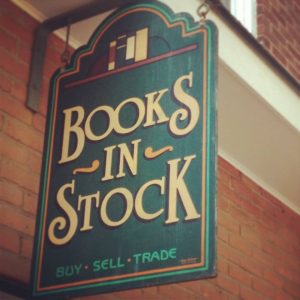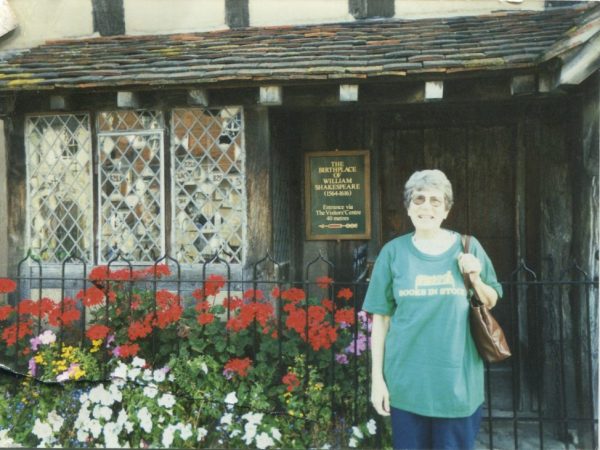 Our History
Books in Stock was founded in the fall of 1989. Judi Stock had been an English teacher and then a stay-at-home mom. But for various reasons, she felt the need to go back to work. The first option seemed to be to go back to teaching, and Judi obtained a subbing certificate with that in mind. Then in June she and her son Ben drove past a used book store in the country with a sign outside that said "Store Going Out of Business." "That's what I should do," Judi said to Ben. "Open a used book store!"
Trips to the library to read up on starting book stores netted a real find – Dale Gilbert's book "The Complete Guide to Starting a Used Book Store." The book has a wonderfully optimistic attitude about opening such a store and was full of information about how to go about doing so. In great detail it gave guidance from choosing a location, building shelves, buying books, running the store, and even eventually selling the business.
A location was found in downtown Wooster, and the whole family (Judi, Charles, Meegan, Ethan, Ben, and future in-law Brendan) pitched in to build a counter and plenty of shelves. Judi began buying books at garage sales, and, as soon as the counter was constructed, advertised that she was buying books which could be brought to the store for evaluation. By the end of September enough shelves were built and enough books gathered to open – just in time for Woosterfest. The store opened with about 8000 books. By the end of December, 1989 there were 14,000. Three years later there were 59,000. Now the inventory numbers more than 85,000 carefully selected books. At first the shelving went to the bottom of the front steps. Then it expanded on one side to the back room. Then both sides to the back room. Then the back room. Then to the second floor.
Judi decided in 2007 that it was time to retire. She sold the store to Jim Weckesser, who owned it until 2013 when the store was sold to Judi's son and daughter-in-law, Ben and Amanda Stock. Among other changes, Ben put the whole store inventory on computer. People can still buy, sell and trade used and rare books and enjoy perusing the inventory with greater ease than ever.